Let's go volunteering abroad with Verdiazul in Costa Rica, while giving back to the local community and immersing yourself in the local culture, enjoy of one of the most heavenly places in the world.
Have you dreamed about traveling to a developing country, spending your time in a meaningful way, and immersing yourself in a new culture?
Professional Field Managers & Marine Biologist
Volunteer abroad programs available from 1-6 weeks.
All-inclusive accommodations, meals, and many extras.
24/7 in-country support academic credit available.
Certificated of accomplishments of workshops.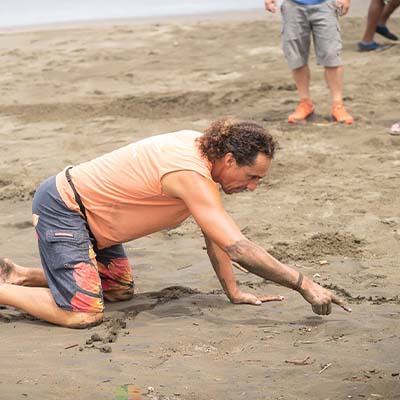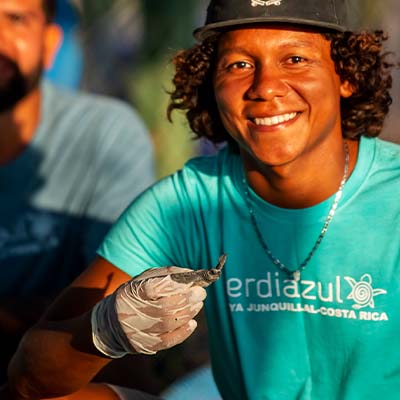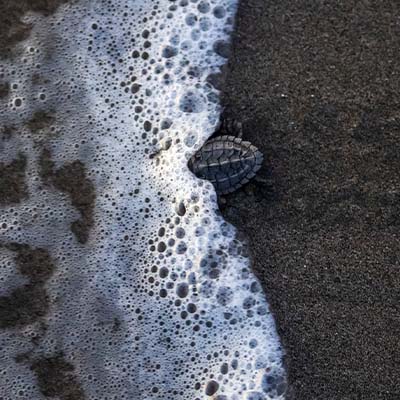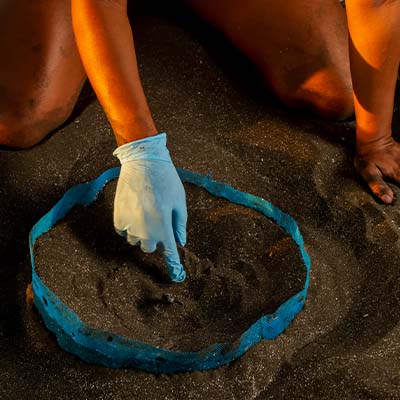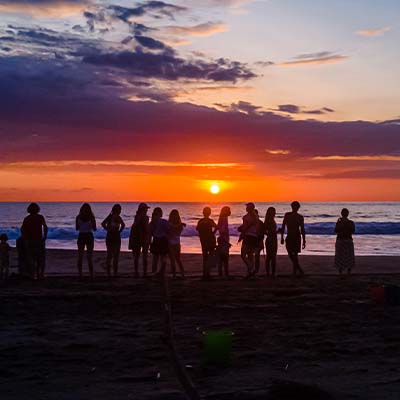 Give back, help out, explore the world, and learn to serve.
LET'S CHANGE THE WORLD TOGETHER!
Sea turtles have been living and thriving in the world's oceans for more than 150- million years, but today they are in danger of extinction.
Each sea turtle species uniquely affects the diversity, habitat, and functionality of its environment, and they play a vital role in maintaining the health of the oceans. Sea turtle projects in Costa Rica are managed by both local and international environmentalists and marine biologists.
Our primary focus of these project is to increase the birth rate and survival of baby sea turtles. The projects also work to collect data and educate the local community about sea turtles and the marine eco-system.
The 3 pillars of verdiazul.org volunteer program
Sea Turtle Conservation
Have you ever wonder, the role of sea turtles in ocean ecosystems? and the importance to conserve and protect them? Having the chance to realese them back to the sea is something your don't want to missed.
Beach Conservation
Is more than a place to enjoy the weekends, is home to  uncountable species and wildlife all over the world.
Our is goal is to create habits that allow the perservation of the coasts and seas.
Community Development
We bring back to the community, everything that we do will have an impact to the locals. We look forward to enrich knowledge and skills throught our programs and your collaborations.
We stand together!
A life changing Experience
I always dream about traveling the world, meeting new people, cultures, and serving others, giving back to Earth something of what we have taken, Costa Rica and Verdiazul where my destination and it change my life for ever.

– Gina Beck –
I volunteer at Verdiazul in Costa Rica for first time in 2013, and came back on 2021 for a second round, most of my friends ask me, why I did went twice for the same project and my answer was: the first time I volunteer  to learn, help and support the project, on my second trip I was giving back some of my knowledge from college back to the community.

– Jeremy Fizer –
Costa Rica is paradise, and Verdiazul is just the place to be, volunteering is not easy, it takes a lot of focus and commitment, in Verdiazul I found not just the passion and discipline for life, also found courage to become  a marine biologist.

– Martin Holl –
Volunteer Abroad in COSTA RICA
We are a locally-based organization in Costa Rica . Our volunteer abroad program fees are affordable and transparent. We're the feet-on-the-street, live-here, work-here organization.
Costa Rica offers a wide variety of ways to get involved in volunteer abroad projects, contribute to sustainable programs, and provide help to vulnerable populations. There is a lot to do in a country like Costa Rica and international volunteers are needed!
Ready to Volunteer Abroad?