As simple as it seems, our goal is to be able to restore the life cycle of sea turtles by mitigating climate change and raising awareness among the population. We patrol 4 beaches every night, looking for traces of sea turtles. We cover a total distance of 12 kilometers of coastline a day.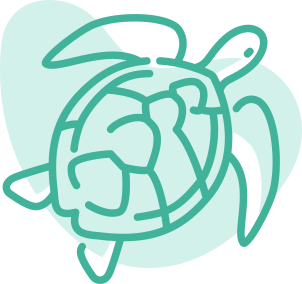 Our hatchery is located in Playa Junquillal, in front of plaza Junquillal, Santa Cruz, Guanacaste, Costa Rica.
At Junquillal Beach, 4 out of 7 sea turtles that inhabit the world arrive, this being one of the reasons that makes Junquillal such a magical place!
These species are the Leatherback (Dermochelys coriacea), Olive Ridley (Lepidochelys olivacea), Black sea turtles (Chelonia mydas) and Hawksbills (Eretmochelys imbricata).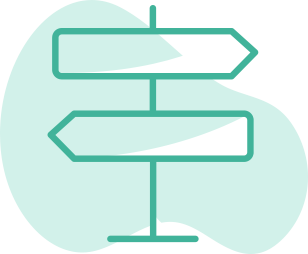 Our Goals
We are working hard on expanding our coastal coverage in order to provide greater surveillance and support to both sea turtles and communities.
By expanding our coastal coverage and creating new offices in different sectors of Costa Rica we will be able to increase the amount of coastal area covered by our programs. All this, can only be possible with the financial support of donations and our volunteer programs.
Currently Verdiazul employs more than 10 local families in the area. With our "Súmate al cambio" workshops, we have forged a positive change for more than 150 teenagers.
In return, Verdiazul takes care of keeping the beaches clean for a greater enjoyment.
We believe in teamwork and teaching, that's why our workshops involve dual learning where we guarantee the best experience.
Environmental volunteering: we like to share our knowledge.
With the environmental volunteering workshop  you will be able to learn and experiment about the life processes of turtles as well as the entire environment and threats that surround them.
Sea turtle workshops: how are turtles born, where do they nest their eggs, how to recognize traces, what are their natural habitats and more.
A learning experience that you will never forget.
Environmental protection workshop: learn about the impact of global warming, waste management, reforestation and coastal conservation in our environmental protection workshop.
Residual management: have you ever wondered where the trash we throw away ends up?
Learn how to handle waste in our collection center.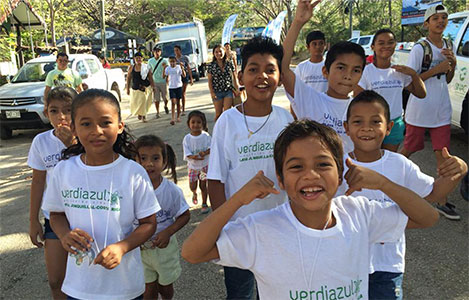 Súmate al cambio:
in our outdoor workshops you can enhance that leadership that is in you.
Learn with us how to be a positive leader for society and how this influences the recovery of the environment.